A Trusted Cake Shop from Quezon City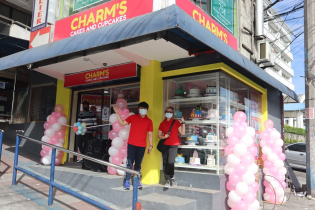 Charm's Cakes and Cupcakes is a trusted and fully registered business in the heart of Quezon City. With over five years of experience in the baking industry, we have established ourselves as a reputable and reliable provider of delectable and beautiful cakes. Our commitment to quality and customer satisfaction has earned us a strong reputation and a loyal following.
We take great pride in our ability to consistently deliver stunning and mouth-watering cakes to our customers. Our team of talented and experienced bakers are dedicated to using only the finest and freshest ingredients to create every masterpiece. Whether you're looking for a custom-designed cake for a special occasion, or simply seeking a sweet treat, our wide selection of cake flavors and designs is sure to satisfy your cravings. And with our convenient and reliable delivery service, you can enjoy a taste of Charm's Cakes and Cupcakes no matter where you are in Quezon City.