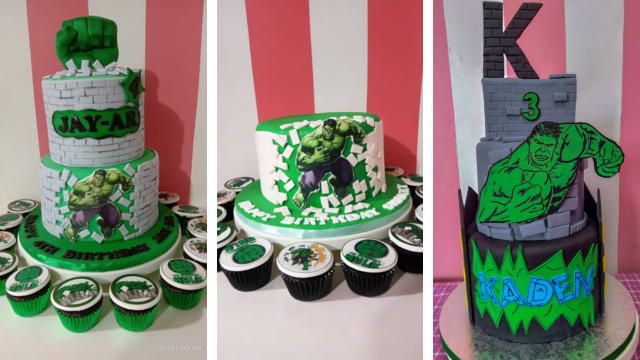 Incredible Hulk Customized Fondant Cake - Get Ready to Smash Your Taste Buds!
Mar. 28, 2023
If you're a fan of the Avengers, then you know that the Hulk is one of the most iconic superheroes in the franchise. And what better way to celebrate his power and strength than with a customized Hulk fondant cake?
At Charm's Cakes, we specialize in creating unique and personalized cakes that are perfect for any occasion. Our customized Hulk fondant cakes are no exception. Made with the finest ingredients, our cakes are not only delicious, but also visually stunning.
Here are some of the reasons why our Hulk fondant cakes are a hit among our customers:
Customizable: Our cakes can be customized to suit any theme or occasion. Whether it's a birthday party or a corporate event, our team of expert cake designers can create a Hulk cake that fits the bill.

Fondant Finish: Our cakes are finished with a smooth fondant surface, giving them a clean and professional look.

Moist and Flavourful: Our cakes are moist and flavourful, thanks to the use of high-quality ingredients.

Attention to Detail: Our cake designers pay attention to every detail to ensure that the cake looks exactly the way you want it to.

Affordable: We offer competitive prices for our customized Hulk fondant cakes, making them accessible to anyone who wants to celebrate in style.
If you're looking for a customized cake that will make a lasting impression, look no further than Charm's Cakes. Contact us today to place your order and let us bring your cake dreams to life!