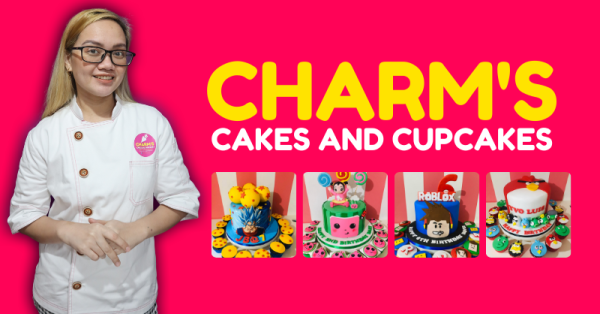 Tips for Starting a Successful Baking Business
Jan. 06, 2023
Starting a baking business can be a daunting task, but with the right knowledge and determination, it can be a fulfilling and successful venture. Just ask Charmaine and Mak, the husband and wife team behind Charm's Cakes.
When they first started their business, Charmaine and Mak were first-time entrepreneurs and had to learn everything from scratch. They quickly learned the importance of budgeting their resources efficiently and found that purchasing in bulk or wholesale, directly from the main supplier of a given ingredient, provided significant savings in their operation costs.
The key to their success, however, has been their commitment to providing top notch customer experience. By ensuring that every transaction, from design planning to payment processing to delivery, is worry-free and responsive, they have gained a loyal customer base.
Charmaine and Mak have also learned the importance of investing in advertising and making it a priority for their business. This has helped them reach a wider audience and grow their business.
For couples looking to start their own baking business, Charmaine and Mak recommend keeping these tips in mind: budget your resources wisely, prioritize customer experience, and don't be afraid to invest in advertising. With dedication and hard work, you too can turn your passion for baking into a successful business.
Budget your resources wisely
Starting a small business can be a daunting task, especially when it comes to budgeting your resources. It's important to be smart with your spending and prioritize where your money is going. One way to do this is by setting a clear budget and sticking to it. This means carefully considering all of your expenses, including ingredients, equipment, marketing, and any other necessary costs. It's also important to be flexible and open to negotiating prices or finding alternative options that may be more affordable. By budgeting wisely, you can make the most of your resources and ensure that your business is successful.
Prioritize customer experience
As a small business owner, it's important to always prioritize the customer experience. This means going above and beyond to ensure that your customers are satisfied with their purchases and feel valued as individuals.
One way to prioritize customer experience is by consistently providing top-notch customer service. This can be done through quick response times, helpful and friendly interactions, and a willingness to go the extra mile to meet customer needs.
Another way to prioritize customer experience is by paying attention to the little details. This could be something as simple as adding a personal touch to a package, or going the extra mile to source high-quality ingredients. These small gestures can go a long way in making a customer feel valued and appreciated.
Overall, prioritizing customer experience is crucial for any small business. It helps to build trust and loyalty, and can ultimately lead to long-term success.
Dont be afraid tto invest on advertsing
Are you a small business owner looking to take your company to the next level? One key lesson we learned in our journey as entrepreneurs is the importance of investing in advertising.
While it may seem daunting at first, spending money on marketing and advertising can pay off big time in the long run. It helps you reach a wider audience, build brand awareness, and ultimately drive more sales.
Don't be afraid to allocate a portion of your budget towards advertising. It may seem like a risk at first, but the benefits far outweigh the initial investment. Plus, with the vast array of advertising options available, you can tailor your strategy to fit your specific goals and budget.
Take the leap and invest in advertising for your small business. It may just be the boost you need to succeed.